Hands-on Training for Tomorrow's Sport Leaders
Offered in conjunction with Ann Arbor Greenhills School, these paid internships offer college-age female athletes a rare opportunity to strengthen their management and administrative skills within a school setting and, at the same time, develop a network of professional contacts--all under the guidance of a practicing professional.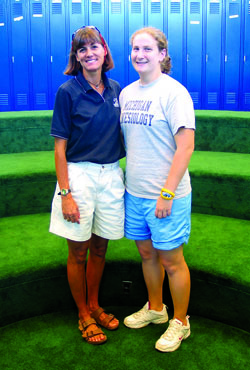 Interns assist in the day-to-day administration of the Greenhills Athletic Program. They also provide Future Coaches Camp support to The Academy for Sport Leadership. Assignments are wide-ranging and typically involve: 
Event planning
Research
Marketing
Program Evaluation
These direct, daily interactions with successful coaches and student athletes have proven to be extremely beneficial in preparing young women for careers in sport management and coaching.