The TASL Leadership Team
The women who launched TASL--and those who now guide and sustain the organization--are longtime advocates, innovators and participants in the world of female athletics.
CURRENT OFFICERS AND BOARD MEMBERS
Meg Seng, CMAA (President)
Joan Cowdery, PhD (Secretary)
Kerin Jones, MD (Treasurer)
Emily Cruz
Julie Jahn
Jolinda Lucas, CAA
Deb VanKuiken, CMAA
Erica Zonder, J.D.
Jane Bennett, Honorary Member
Jeanine DeLay, Honorary Member
Peg Talburtt, PhD, Honorary Member 
Meg Seng, CMAA - President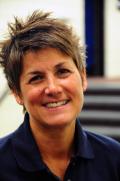 Meg Seng brings to her leadership position at TASL decades of experience in competitive athletics as participant, coach and administrator. A multi-sport scholarship athlete at Indiana University, she excelled in volleyball and softball. As a sports educator, she has spent more than 30 years teaching and coaching, the last 24 of them at Greenhills School in Ann Arbor, where she currently serves as Director of Athletics. A co-founder of TASL, Meg has developed several leadership and mentoring programs for students and adults and continues to provide leadership opportunities for girls and women throughout the state of Michigan. She received the 2004 Pathfinder Award from the National Association for Girls and Women in Sport. In 2005, the Girl Scouts of Huron Valley honored her with their Leaders and Best Award. Meg has been actively involved with the Michigan Interscholastic Athletic Administrators Association (MIAAA) since 2003.  She was recognized as the Regional Athletic Director of the Year in 2008, is currently serving as president, and has received the organization's Distinguished Service Award for her work with TASL in 2012. Meg also serves as Commissioner of the Michigan Independent Athletic Conference.
Joan Cowdery, PhD - Secretary

A former Ohio State University basketball captain and professional triathlete, Joan Cowdery has over 30 years of experience in competitive and instructional sports-including swimming, running and mountain biking. She received her doctorate in Health Education and Health Promotion jointly from the University of Alabama at Tuscaloosa and the University of Alabama at Birmingham School of Public Health. In 2001, she became a co-founder of TASL and has continued to help guide the organization. Currently, Joan is a Professor of Health Education in the School of Health Promotion and Human Performance at Eastern Michigan University.
Kerin Jones, MD- Treasurer
Kerin Jones graduated from Northwestern University, where she was a successful two sport scholar athlete in field hockey and lacrosse. After graduating, Kerin moved to Ann Arbor and earned a Masters degree in Kinesiology from the University of Michigan. Also a medical doctor, Kerin has coached at the University of Michigan as a graduate assistant field hockey coach, and at Ann Arbor Huron High School as the varsity field hockey coach. Further, Kerin started the girls lacrosse team at Ann Arbor Pioneer High School. Kerin currently works teaching emeggency medicine residents at  Detroit Receiving Hospital, part of the Wayne State University medical system. She has earned numerous teaching awards as well. Kerin's experience in both education and health care, in addition to her extensive teaching and proven leadership skills attracted her to TASL and its mission.
Emily Cruz
Julie Jahn
Jolinda Lucas, CAA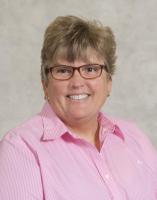 Jolinda Lucas, CAA, is a physical education and health educator at Grand Rapids University Prep Academy, as well as a middle school athletic director.   She is an Indiana State University graduate where she was a javelin and discus thrower on the track and field team.  She taught 24 years in Indiana and has over 25 years of coaching experience, in volleyball, basketball, and track and field.  Jolinda has served as a state chairperson for Track and Field and Cross Country with the Indiana Coaches of Girls Sports Association (ICGSA) from 1999-2002, as well as being a member of many other professional and conference organizations.   She earned her Masters of Education in Educational Leadership in 2006 from Indiana University and became the district athletic director at Hamilton Community Schools that same year after serving as the assistant the 10 years prior.  In 2012, she transitioned to Michigan to teach and become a middle school athletic director where she directs a cooperative program with three middle school athletic programs in the district.  Currently, Jolinda is the representative for the Michigan Interscholastic Athletic Administrators Association (MIAAA) for Junior High and Middle Schools.  She has presented at the ICGSA, MIAAA and IIAAA annual conferences.  Jolinda became a TASL board member in the Spring of 2016 and is excited to be a part of the organization and the wonderful leadership opportunities it gives to young women in the state.
Deb VanKuiken, CMAA

Deb VanKuiken, CMAA, is the Director of Athletics for the Holly Area School District. She has been an educator since 1984 and an athletic administrator since 1996. Deb taught math and physical education while coaching tennis, volleyball and softball. Each degree, both her Bachelors of Education and Masters of Educational Administration are from Central Michigan University, where she also played field hockey. Deb is active in the Michigan Interscholastic Athletic Administrators Association (MIAAA). She has been on the executive board for five years, serving as MIAAA president during the 2007-08 school years. Currently, Deb holds the position of Chairperson for the Strategic Planning Committee and the Constitution Committee. At the national level, Deb is a member of the National Interscholastic Athletics Administrator Association and serves on the Endowment Committee. In 2004, she earned her Certified Master Athletic Administrator (CMAA) credential. In 2009, she was recognized by the MHSAA as the recipient of the Women in Sports Leadership Award. In 2012, Deb received the MIAAA George Lovich State Award of Merit.
Erica Zonder, J.D.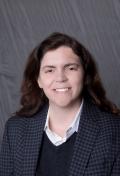 Erica Zonder is an Assistant Professor of Sport Management at Eastern Michigan University.  Erica earned a J.D. from the University of Michigan, a M.S. in Sport Management from Eastern Michigan University, and a B.A. from the University of Michigan where she was captain of the women's golf team.  Erica's research focuses on Title IX as well as discrimination and governance issues in college coaching and administration.

 
Jane Bennett - Honorary Board Member

Jane Bennett co-founded TASL in 2001, while serving as Athletic Director of Huron High School in Ann Arbor, and was principal speaker at the Academy's first Women's Sport Summit in 2005. She is currently Principal of Hellgate High School in Missoula, Montana. Among many honors, Bennett was the first woman to be elected to the presidency of the Michigan Intersholastic Athletic Aministrators Association. She has also earned numerous awards for her contributions to high school athletics. In 1995, she was inducted into the Michigan Softball Coaches Association Hall of Fame. Two years later, she received the State Award of Merit, the highest honor bestowed by the National Interscholastic Athletic Administrators Association. In 2000, that same organization honored her with its Thomas E. Frederick Award of Excellence.  
Jeanine DeLay - Honorary Board Member

Jeanine DeLay is currently President of A2Ethics, an Ann Arbor-based nonprofit which promotes ethics through education, social networking and collaborative events. From 1981 to 2004, she taught Applied Ethics at Greenhills School, one of the first such courses offered in a nondenominational, independent secondary school in the country. Jeanine also taught at the University of Michigan for a decade, where she introduced courses in the Division of Kinesiology on sport ethics and international sport policy. She has been awarded two Certificates of Appreciation from the U.S. Departments of Education and Justice for contributions to education and efforts to develop responsible uses of information technology. In addition, she has received the University of Chicago's Honor for Inspiring High School Teachers, Outstanding Teacher Award. Jeanine is a co-founder of The Academy for Sport Leadership, having learned about grass roots nonprofits from creating Aquademics, a youth of color competitive swimming and academic tutoring organization. For her work at Aquademics, she was the recipient of the Judge Francis O'Brien Youth Service Award. She remains inspired by the achievements of the young women who are selected each year to participate in TASL's Future Coaches Camp.
Margaret A. Talburtt, PhD - Honorary Board Member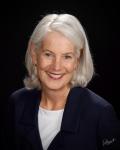 Margaret A. Talburtt, PhD is currently the Chief Executive of The Lovelight Foundation, a private women's fund. From 2004 to 2010, she was the Executive Director of The James A. and Faith Knight Foundation. Between 1996-2003, Peg was the President/CEO of the Michigan Women's Foundation. Previously, she co-founded and was a partner at Formative Evaluation Research Associates (FERA), where she directed many projects related to philanthropy, education innovations, gender and program evaluation. Peg was selected by Crain's Detroit Business as one of its "100 Most Influential Women in Southeast Michigan," and by Corp! Magazine as one of "Michigan's 95 Most Powerful Women." Other awards include selection as the Distinguished Leadership Honoree in Philanthropic Service by the Michigan Business & Professional Association, 2000 Saturn Women at their Best Award and also the Women of Distinction Award from the Huron Valley Girl Scout Council. She was honored to be a speaker at The White House Conference on Philanthropy in October 1999.