Powered by Partnerships
TASL's continuing growth and success is largely the result of productive, ongoing partnerships with individuals and organizations. In addition to donors and volunteers, our statewide support network includes middle and high schools, colleges and universities, and nonprofit foundations.
Ann Arbor Greenhills School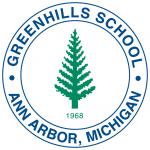 As one of our most active--and valuable--partners, Greenhills School provides a venue for TASL's Future Coaches Camp, where young female athletes take part in exciting activities focused on athletic education and leadership training. For many, this experience marks the first step toward a future career in professional coaching or sport management.
The School also offers Athletic Administration Internships designed to provide college women with hands-on experience in sport management, event planning, program evaluation, marketing, fundraising, and the administrative responsibilities of coaching.
Ann Arbor Area Community Foundation (AAACF)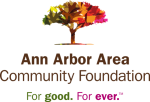 For 50 years, AAACF has magnified the power of individual philanthropy by enabling donors at every level to create endowed funds and support the causes most important to them. In addition to distributing more than $33 million in grants and scholarships, the Foundation currently administers approximately 475 funds and scholarships.
In 2004, a committed TASL supporter established the TASL Endowment Fund to ensure the Academy's future. TASL's Endowment Fund is one of the many ways to contribute to and to support the young women apprentice coaches and interns who participate in our programs. For more information on contributing to the TASL Endowment Fund: http://www.aaacf.org/about-aaacf/our-funds/aaacf-designated-funds/academ...